Ce tube de colle forte possède 2 embouts : un pour le tube de colle (rechargeable) et l'autre pour une ampoule LED. Cette colle  ne sèche définitivement qu'au contact des rayons de la lumière LED, ce qui permet de repositionner les parties à coller.
Le travail a porté sur l'ergonomie du dispositif, l'utilisation successive de la colle puis de la lampe et la facilité de recharge.
Client : BOSTIK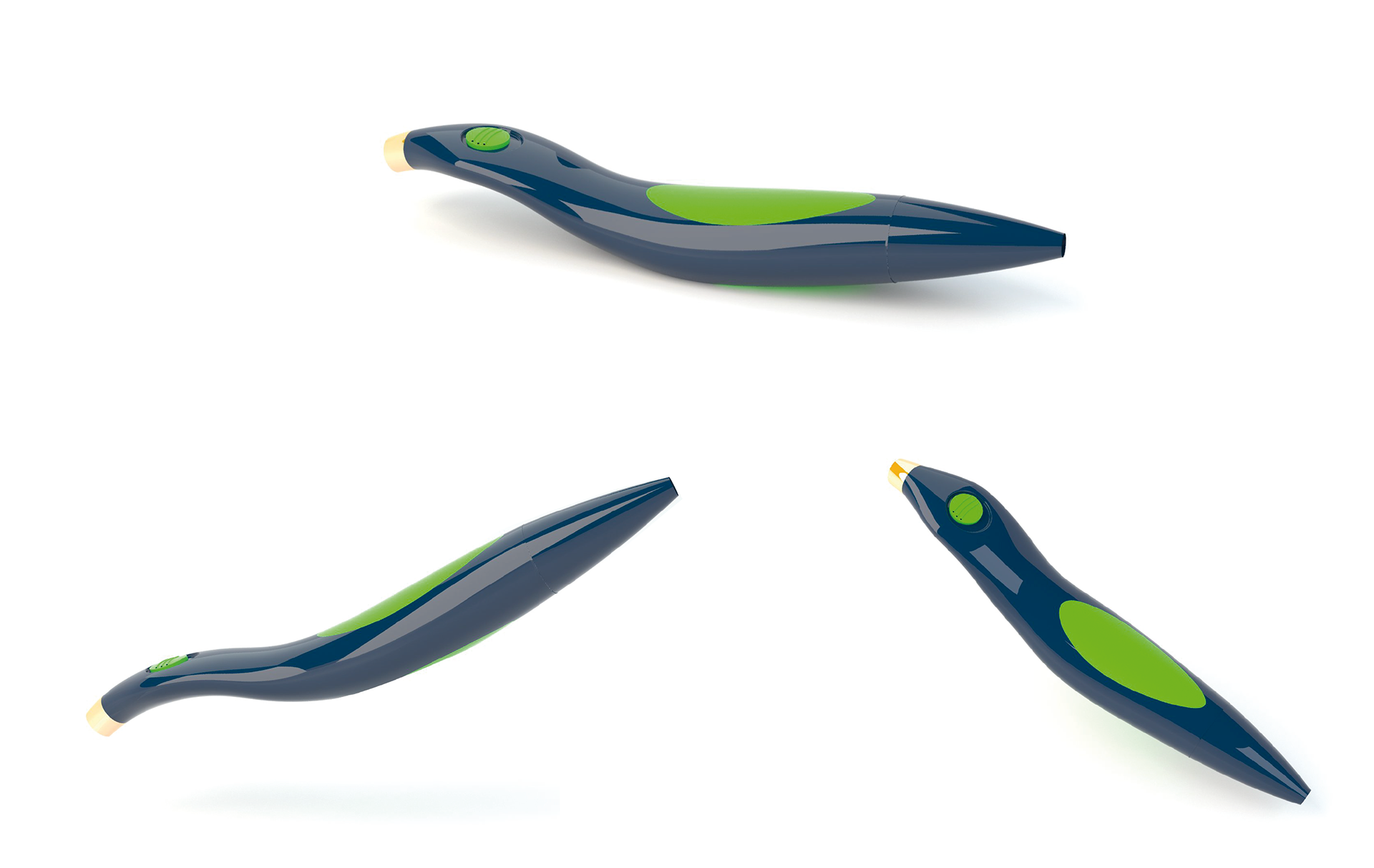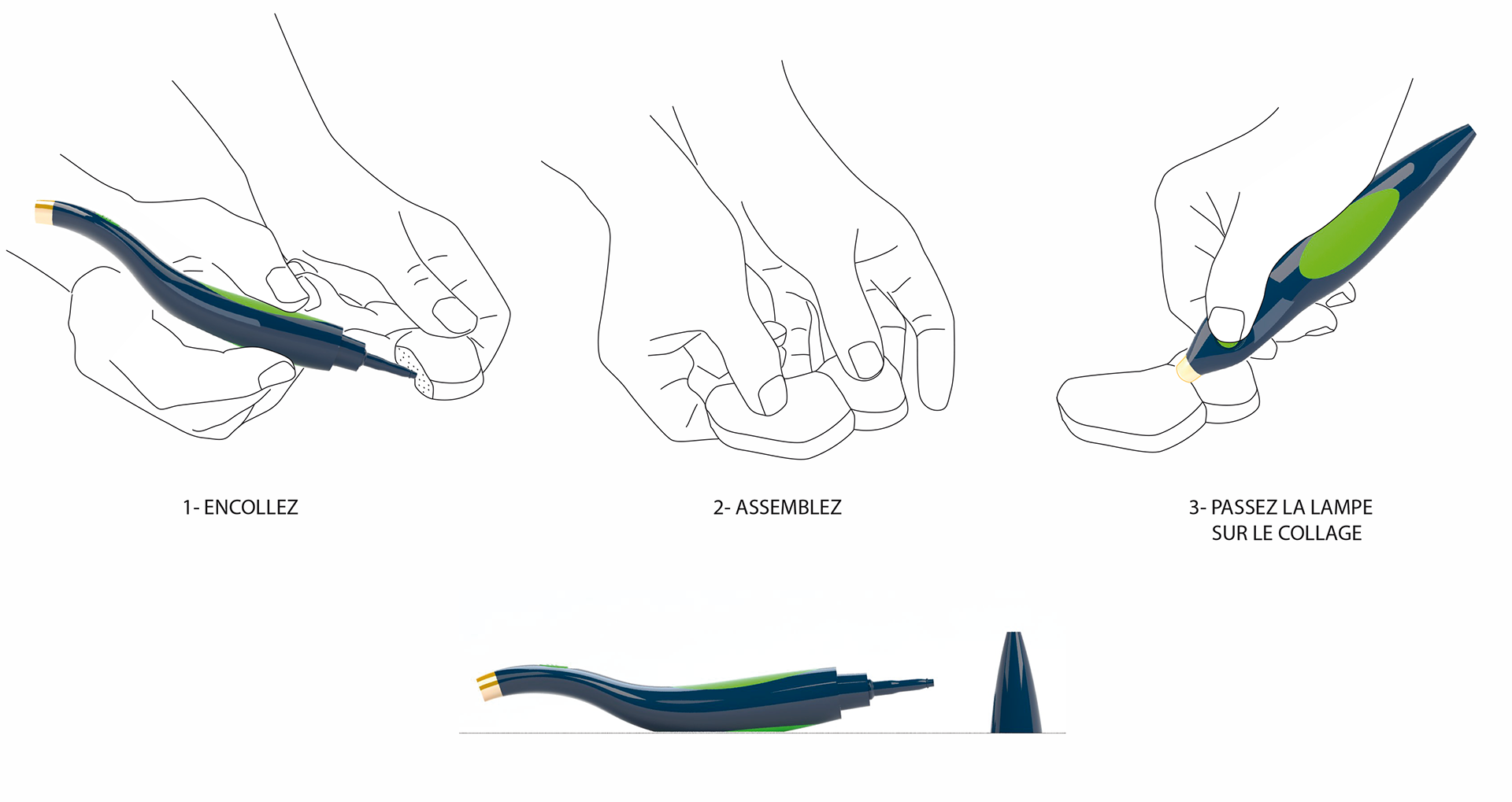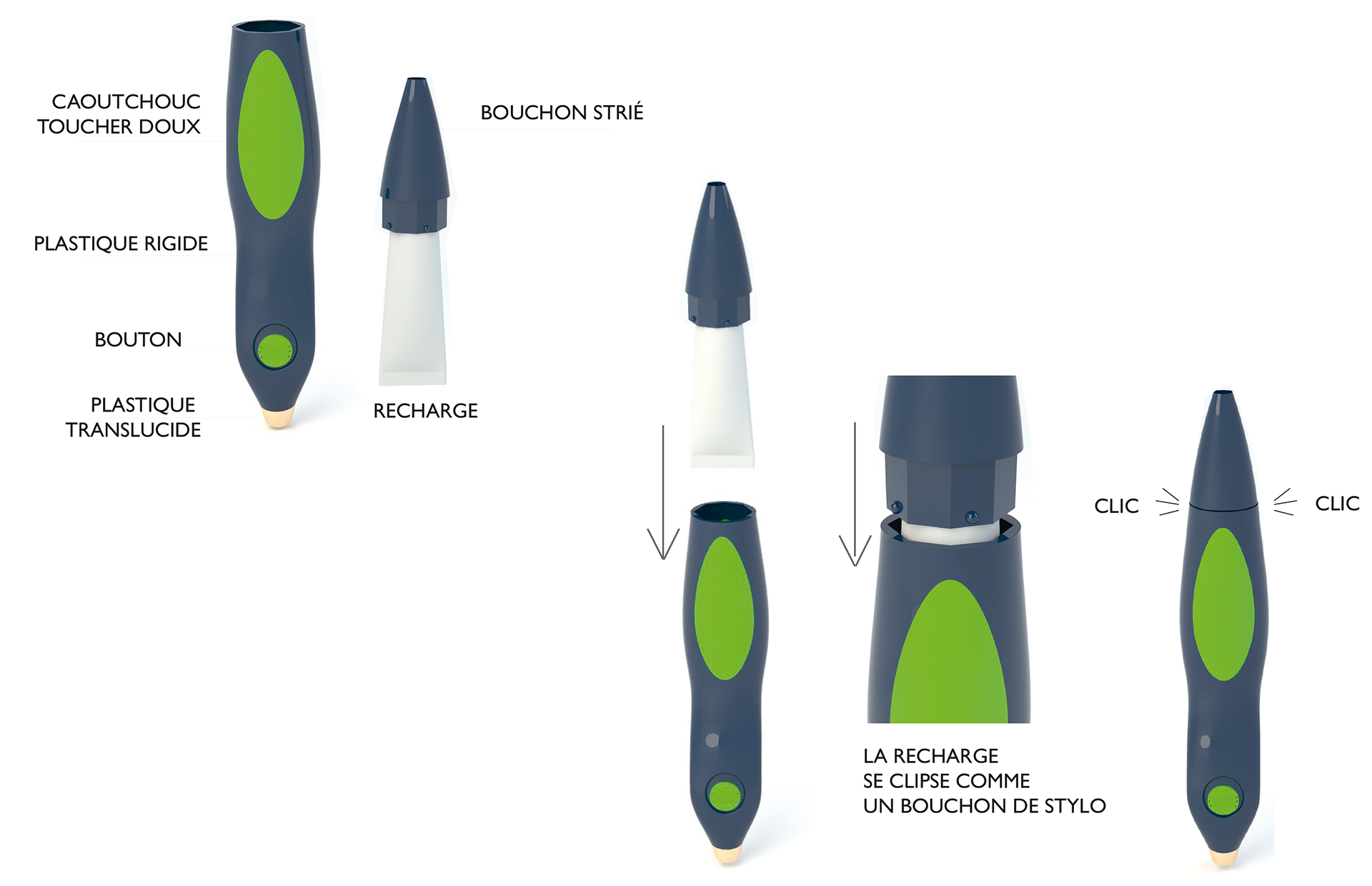 Design product of a strong active photo glue by LED light: apply the glue and turn on the lamp 15 seconds. 
This device is rechargeable with a glue tube and a LED light.